Together we are stronger – TradeHeader works closely with a number of key partners to enhance the scope and robustness of our solutions and provide further added value in the financial industry.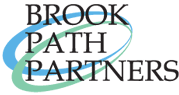 Brook Path Partners, Inc. offers consulting services which are customized to the project and client requirements. The services it provides encompass the product development lifecycle from identifying business requirements to deployment. Brook Path Partners is a recognized authority on the use of financial protocols. They are active contributors to the FIX, FpML and ISO 20022 XML standards organizations.

FastZink offers services that cover all fields of life of an IT Project: development, integration and deployment, as well as consulting, training and managing IT Projects, with emphasis on methodologies of management: PMP, SCRUM, and Agile in general. Based in Barcelona, is formed by professionals with extensive experience in the financial, telecommunications and services sectors.